Sebastian
Contact
Sebastian has followed such an impressive path that it's hard to believe that he's only now releasing his long-awaited debut album. But the facts are clear: after several EPs (H.A.L., Smoking Kills, Ross Ross Ross, Motor), a record compiling his many remixes for Daft Punk, Kelis and The Kills among others (Sebastian Remixes) and a co production of the soundtrack for the film 'Steak' with Sebastien Tellier and Mr Oizo, in which he also played one of the leading roles. Ever elusive, he unveiled yet another side of his creativity in composing a philharmonic score for 'Notre Jour Viendra', Romain Gavras' first film.
One of the creators, along with Justice, of the Ed Banger sound, he is without a doubt the label's most unusual figure. An iconoclast maverick he readily defies the rules to deliver a dirty and violent kind of techno that coughs and spits; music to his image: human and visceral. Super prolific and constantly effervescent this musician has managed, in the space of a few years, to redefine electronic music and is ready to astound everyone once again with 'TOTAL', a definitive and meteoric first album.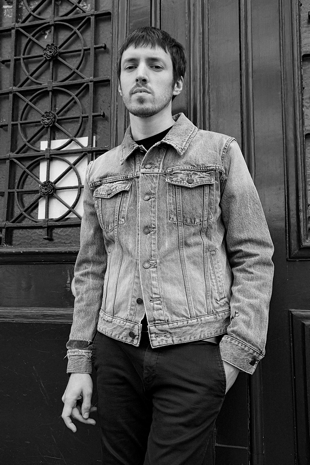 10 Jan, 2019

Ed Banger Records will host an event at the Electric Brixton, London on Friday 25th January, featuring Decked Out artists:

...Busy P
...Sebastian
...Myd

18 Jan, 2018

Ed Banger Records celebrate their 15th Anniversary with a special show at Le Grand Rex in Paris on 31st March.
Decked Out artists Sebastian, Feadz, Boston Bun & Busy P, will all be participating.

21 Aug, 2013

Friday 23rd February at XOYO, London... Electro invasion. Ed Banger-affiliated Sebastian brings his gritty sound and signature remix sound from France along with cohort Mickey Moonlight. Both alongside block rockers Plump DJs. Expect big beats and bigger baselines.