Krystal Klear
Contact
When Dec Lennon sets his sights on something, a path is typically found.
A sophisticated studio scientist as well as touring DJ, Lennon's fine-tuned ear for melody and flair is evident throughout both the tunes he makes, and the ones he draws for in the club. With one foot in the disco camp and the other in house + techno, the guiding M.O. of Krystal Klear has remained pretty simple from day one: dance music that makes people actually dance.
Having broken through into the public conscience with early hits like 'Tried For Your Love' and 'We're Wrong', he quickly became a mainstay on the international circuit. Residencies at institutions such as Hoya:Hoya, Fabric and Warehouse Project bolstered his reputation as a DJ, leading to appearances in world-class venues like Berlin's Panorama Bar and staunchly underground hangouts like San Francisco's A Club Called Rhonda alike, plus a glut of festivals in between. Headline events back home in Ireland and across the UK, whether flanked by fellow stars or as solo marathons, are invariable sell-outs too. The launch of his own self-run label in 2013, 'Cold Tonic', has provided ample artillery ready for the endless late nights and early mornings.
Years of buzzy activity and steadily honing his craft has fed into Lennon's biggest release to date: 'The Division'. The EP's four tunes go off like magnesium firecrackers, barely able to contain the energy and ideas within. It is a distillation of his loves and a signpost to the future, marrying the colour and construction of late 80s synth pop, from New Order to Italo label ZXY, to the snap and sprightliness of freestyle and early electro. This newly-refined style could sit comfortably in the vaults of super-producers Patrick Adams and Morgan Geist, with sparkle, poise and grit to spare. Having moved to NYC after a lifelong fascination with its cultural touchstones, with 'The Division' and further material to come, Lennon has hit upon a sound that updates them.
As 'Neutron Dance' lights up festival stages worldwide and even pushes onto the fringes of mainstream British radio, Lennon concedes it looks to be blessed with "a touch of the 'Norse'". The connection between Todd Terje and Krystal Klear's instant-classic? Running Back boss Gerd Janson, a man with whom Lennon's trajectory has dovetailed with increasing frequency in recent years, and who has become as much a close counterpart as a mentor. Time spent at Red Bull Music Academy Madrid in 2011, including an appearance together on Boiler Room, has since blossomed into a Tuff City Kids release on Cold Tonic, a b2b entry in the esteemed Dekmantel mix series, Janson calling on Lennon as emergency cover for an 8 hour set at Robert Johnson, and finally a place in the label's peerless catalogue.
As Lennon's time in the Running Back stable looks set to run, alongside a typically hectic tour diary and non-ending stream of Cold Tonic releases to steer, a defined path has begun to emerge as Krystal Klear heads into a second decade of existence, something Lennon admits he struggled to be comfortable with in his early days. It is the hard-earned culmination of 10,000 hours spent behind mixers both studio consoles, and the booths of the world's best clubs. That's ultimately where Lennon feels closest to home: staring out at dancefloors, working out how to work them, and invariably succeeding.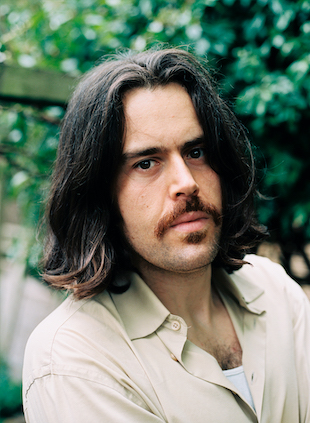 | | | | |
| --- | --- | --- | --- |
| Jan | Feb | Mar | Apr |
| May | Jun | Jul | Aug |
| Sep | Oct | Nov | Dec |