Kelly Lee Owens (DJ Set)
Contact
Kelly Lee Owens' masterful second album Inner Song finds the convention-blurring techno producer and singer/songwriter diving deep into her own psyche—excoriating the struggles she's faced over the last several years and exploring personal pain while embracing the beauty of the natural world. It's a leap in artistry from a musician who burst forth on the scene with a confident, rich sound, and is endlessly enticing when it comes to what Owens is capable of.
Inner Song follows the star-making debut of Owens' 2017 self-titled album, a quixotic blend of body-moving beats and introspective songwriting that garnered numerous accolades from the music press. Owens has indeed come a long way from her background as a nurse; since then, she's released an indelibly clubby two-tracker, 2019's "Let It Go" b/w "Omen," and teamed up with like-minded auteur Jon Hopkins on the one-off "Luminous Spaces."
Her latest album also comes off of what Owens describes as "the hardest three years of my life," an emotionally fraught time that, in her words, "definitely impacted my creative life and everything I'd worked for up to that point. I wasn't sure if I could make anything anymore, and it took quite a lot of courage to get to a point where I could make something again."
Inner Song was largely written and recorded over a month last winter. As with her debut, Owens holed up in the studio with collaborator James Greenwood. Letting loose in the studio and being open to whatever sonic whims emerge was essential to Owens' craftwork. "With the first album, I was so obsessed with getting the right sound straightaway, which hindered the flow of ideas," she explains. "This time around, I let go of my perfection in the initial moment for the ideas to fully flourish and become what they want to be."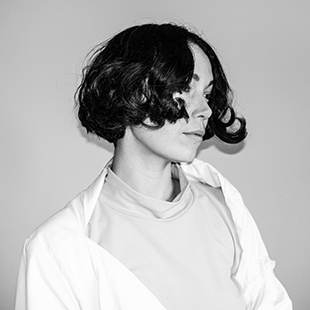 | | | | |
| --- | --- | --- | --- |
| Jan | Feb | Mar | Apr |
| May | Jun | Jul | Aug |
| Sep | Oct | Nov | Dec |