Chloé Caillet
Contact
A global DJ, multi instrumentalist and creative director who prides herself on her distinctly unique tones, Chloe Caillet's path into a musical career was obvious from an early age. Growing up between New York, Paris, and the UK, it's easy to see why her passion for music and fashion later came to play such a huge role in her life, but it was as a 7-year old that she first cut her teeth sonically, learning piano, before moving into bands at the age of 14 playing guitar and bass.
"Music has always been the driving force in my life," says Chloe, who drew early inspiration from the household sounds of disco and funk which echoed around her family home. "I'm most drawn to sounds with a strong groove, bass and vocals."
After working on the creative side of the industry though her A&R work at Universal Music Group, Chloe continued to play a huge role in the NYC nightlife scene, organising private events and booking DJs for Big Apple club nights. It was the more organic side of the music scene which held her heart though. "I wanted to utilise my industry knowledge," she continues. "So I bought myself a pair of CDJs and taught myself how to mix."
Though best known for her vibrant blend of disco, electronic, afrobeat, house & funk, Chloe has always followed her heart with music and joined some of the most amazing global artists on their bill including the 10th anniversary of Life & Death and a residency with Dixon for Transmoderna at Pacha. "I play a crossover of sounds that is aimed to uplift and make people dance," adds Chloe, who has not only performed at some of the most exclusive and high fashion events but has also played in over 4 continents at some of the most renowned venues & festivals such as Badaboum, Brooklyn Mirage, Pacha, Hi, Ushuaia, Pikes, Ahau, Public Hotel, Le Palace, Papaya Playa, Burning Man, Glastonbury, hosted a stage at Timewarp and the list goes on. With an upcoming schedule including a series of releases and remixes and her newly found label XCESS Records with her collective PVBLIC XCESS, 2021 will be an exciting year for Chloe.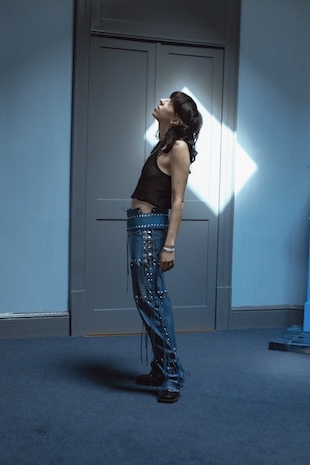 | | | | |
| --- | --- | --- | --- |
| Jan | Feb | Mar | Apr |
| May | Jun | Jul | Aug |
| Sep | Oct | Nov | Dec |