tiny deaths
Contact
tiny deaths is the Minneapolis, MN and Brooklyn, NY based alt dream-pop duo consisting of vocalist Claire de Lune and producer Grant Cutler.
Their first full-length album, 'Elegies', was released in February 2017. The debut project immediately garnered critical acclaim, catching the attention of numerous press outlets including The Guardian ('Top of the Playlist' for their feature on Minneapolis), Stereogum ('The Gardener' song premiere), Bitch Media ('Ever' video premiere), Earmilk (video premiere), Minneapolis City Pages ('Best EP of 2016'), The Deli, Aimless Skylarking, and more.
Cutler and de Lune's styles are like yin and yang: Cutler coming from a background in heavily experimental electronica and ambient music, and de Lune's resume filled with RnB. Together, Cutler's booming bass and lush soundscapes and deLune's rich, soulful vocals unite to form a wholly alive and fresh take on a moody, dreamy, ethereal sound bringing to mind bands like Phantogram, Beach House, and Purity Ring.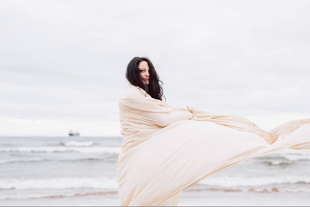 17 Sep, 2019

Tiny Deaths will tour the UK & Germany throughout October.

29 Apr, 2019

The Twisterella festival in Middlesborough on Saturday 12th October, will feature Primary Talent International artists:

...BLOXX
...Dylan Cartlidge
...Saint Agnes
...Vistas
...Swimming Girls
...Tiny Deaths