Myd
Contact
Myd is hyperactive as a producer and voracious when it comes to DJing.
His music echoes his multiple faces either as a solo artist or in the band Club Cheval, alongside Panteros666, Canblaster and Sam Tiba. They released their first common project 'Discipline' (Warner Parlophone) in 2016.

When he's not busy hammering his machines on behalf of the quartet, Myd hides in the studio and pursues a career on his own. Kicking off on Parisian outfit Marble Records, Myd released 2 maxis, 'Freak Andy' and 'Octodip', before joining Bromance Records. For the label's first 'Homieland' compilation, he gave two tracks : 'Uberty' and 'Brooklyn' produced alongside Para One. In the year 2015, he released his first EP 'Numero Uno' a total banger tailored to the club. Now a label regular, his track 'Again' is featured on 'Homieland vol.2'.

However, it's also through collaborative work that the producer's talents blossom - beat-making for several artists he picked with care.
Indeed, he co-produced Brodinski's album 'Brava' alongside DJ Kore and appeared in the credits of Theophilus London's latest album 'Vibes' besides Kanye West and Leon Ware. More recently, he teamed up again with DJ Kore on the forcefully direct tracks 'Champs-Elysees' by rapper SCH and 'Tout le Monde Veut Des Loves' by Lacrim. For these productions, he was certified with a Platinum record.

As he keeps the momentum with the release of the new 'No Bullshit' EP featuring Atlanta rappers Twice and Lil Patt via Bromance, Myd is working on some new projects available in the wake of 2017.

Photo by Emma le Doyen.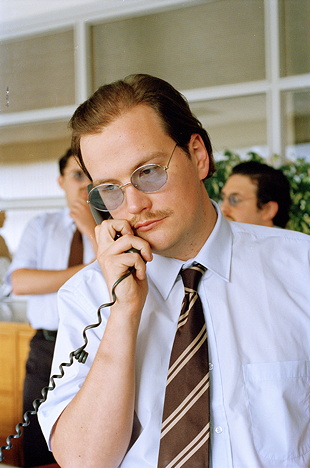 tracks=491866455
10 Jan, 2019

Ed Banger Records will host an event at the Electric Brixton, London on Friday 25th January, featuring Decked Out artists:

...Busy P
...Sebastian
...Myd

06 Sep, 2018

See Myd on the 'Muchas' tour from September to December. 'Muchas' is out now on Ed Banger Records.
| | | | |
| --- | --- | --- | --- |
| 21 Dec 18 | | La Laiterie | Strasbourg, FRANCE |
| 25 Jan 19 | | Electric Brixton | London, UK |